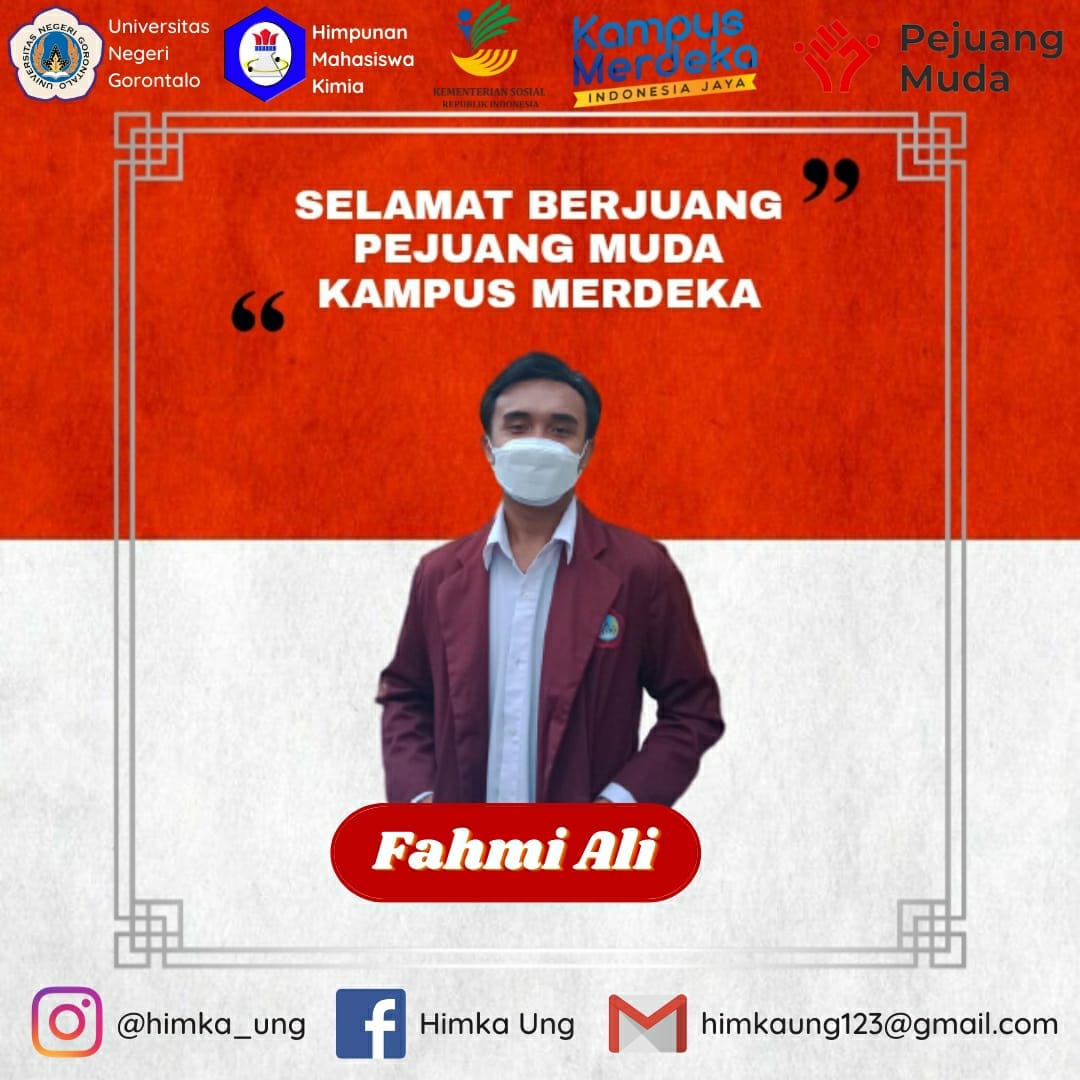 Fahmi Ali is one of the students from the Chemistry Education Study Program Universitas Negeri Gorontalo, who was declared to have passed the Independent Campus Young Fighters Program initiated by the Ministry of Social Affairs of the Republic of Indonesia.
According to the Young Fighters website, Young Fighters is a social laboratory for students to apply their knowledge and insights to make a tangible social impact. This program is equivalent to 20 credits, where students will be challenged to learn from the residents and collaborate with local governments, community leaders, local religious leaders, and all social stakeholders in the region.
Fahmi and his colleagues will be stationed in the East Java Region. The Scope of work of students in the Young Fighters is 1. Students come to areas that need assistance 2. Students will collaborate (internship) at the Ministry of Social Affairs to support its programs 3. Students will design and execute relevant social programs for the area and the Ministry of Social Affairs 4. Students will also design digital campaigns to support the social programs that they work on.